Airport Transfers in Perth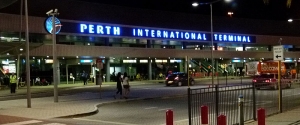 Linking you to and from Perth's Airports both on time and in complete comfort and style is what we do best.
Whether travelling for leisure or for work, sitting on a plane seat can be an exhausting experience and we totally understand that.  That's why our carefully planned airport pick up system is your perfect choice for a happy and relaxing ending to an exhausting and long trip.
Our airport transfers in Perth are designed to fit your particular individual needs and are operated around the clock as requested by you, our valued client. 
At Link Airport Perth, we pride ourselves in focusing on quality rather than quantity.  Thus, we have worked very hard over the years, and still do, on building a solid and loyal client base who have been using our service for years.  We are always looking to expand on our existing client base and are always looking forward to having you on board with us. 
If you are looking for a superior premium service above all the rest, be assured that we will be the best choice for you, your fellow colleagues and guests.  Book your next airport transfer with us today and let us welcome you on board!